Every woman has a harassment story to narrate: – from catcalls, online predations to horrific rape incidents; sexual harassments take a new form with every passing generation. Although many women were bold enough to open up their adversities, no amount of #Me Too could reduce these never-ending ordeals for them. Is living through these tribulations, the only way for women? Are you going to tell your daughters that they have to live in fears all through their life? Well, that would have been the case if there were no self-defense tools discovered. Keep on reading the article to get enlightened about these astounding self- defense tools that are a must-have for every independent woman.
Seven essential tools for self-defense of female runners
Female runners are often subjected to horrific harassment when they are out of their houses for exercise. Studies reveal that almost 43% of female joggers are harassed while jogging, and the majority of them are forced to change their routes or their timings or to call off their exercise routine entirely. It's high time women take a call and be bold enough by equipping themselves with self-defense techniques and tools. If you think that harassment is unfair and you deserve all rights to do the things you love to, then embrace these seven essential safety tools for that extra protection.
Go guarded rings
Scratching is the primary self-defense move when you are under attack. Give your fingers extra power with the plastic or metal claw-like gear, which can be used as scratching aid. Go guarded rings come with a serrated plastic edge guarded by a cover that goes out the way when the weapon is in use. Get yourself the plastic weapon that can be worn upon any fingers and make your jogging outings safe and secure.
Explore More About : Self Defense For Hiking – A Guide For The Lone Women
TigerLady Claws
The cat claw weapon is exceptionally suitable in situations when you are facing down an attacker. The weapon has a handheld pouch that is wrapped around your hand, and if squeezed, it pops out a set of claws. The weapon also has a groove under nails that collects DNA from the assailants. So, grab this fantastic piece that not only gives you the needed protection but also helps gather assailant information.
Blingsting Pepper spray
This amazing pepper spray keychain is a woman's best self-defense tool. Blingsting pepper spray is a tiny bottle that can be easily mistaken for lipstick and fits perfectly inside your palm. Whether you are a runner or not, carrying this potent spray bottle ensures a guaranteed protection every time you are out on a lonely expedition.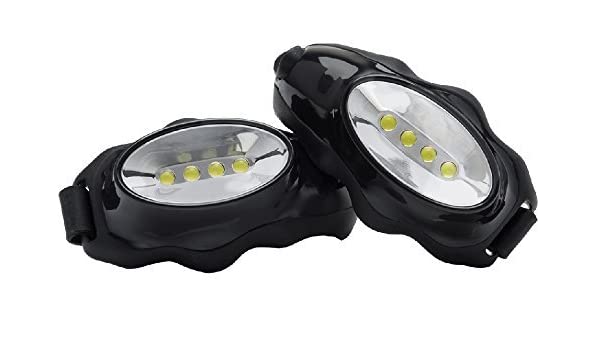 Knuckle Light
Make your jogging time at nights or early mornings illuminated as well as safe with an added pair of brass knuckles. Worn around your knuckles, knuckle light is a self-defense tool that not only provides you with a trail illumination but also the 280 lumens of brightness can blind your attackers for a few moments or frighten off an animal. The metal and brass knuckles are worth mentioning, as a punch using that can be a nightmare for anyone trying to attack you.
Emergency whistle necklace
Guardian's Emergency whistle necklace is handy in situations when you are injured and too scared to shout aloud. Make sure you carry this handy self-defense tool hidden beneath your top and use it when in an extreme situation.
Vigilant Wrist alarm
Making an overpowering noise up to 130-decibel levels, that is far louder than a jet engine, or your scream can be a real friend indeed for you in the time of distress. Easily mistaken for a wristwatch, this simple silver watch can be activated with a push of a button and notifies everyone nearby for help.
Zipper pull whistle
There might be situations when you completely forget to take your safety tool along with you. Zipper pull whistles provide you with the convenience of attaching it to the zipper pulls of your sweatshirts, jackets or backpacks. Attach these lifesaving defense tools to the gears that you are likely to take off for your jogging.
Road ID, which consists of your name and medical information, can be attached to a bracelet, shoes, or the anklet for easy identification. Similarly, make it a habit to post a note on the counter or a text in mobiles about the details of your jogging routes to make others aware of your whereabouts.